After label cutting and folding machine installation, we can try to start it. We need to get some knowledge before or during machine running, like label type, length, folding methods, cutting methods. Following guide is based on YS-3000, YS-4000 YS-5000 series machines.
What is difference of woven and printed labels?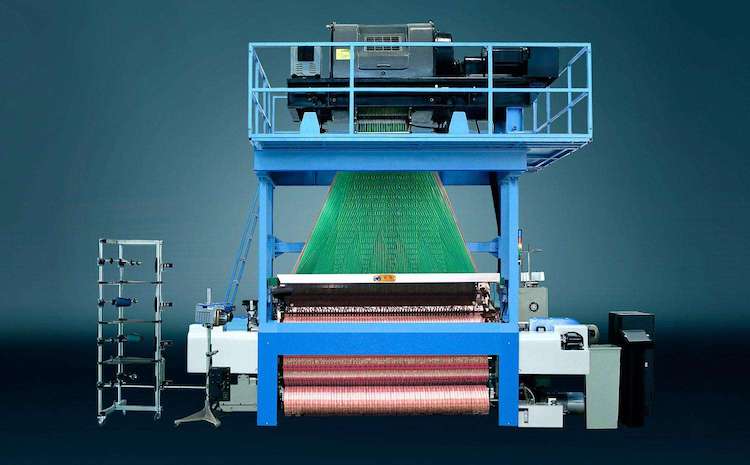 Woven labels are finished on a narrow strips label loom, woven machine. the entire design of the label, including the background, is woven into one piece of fabric. woven labels are durable but soft against the skin and retain their shape even after countless washings in all temperatures.
Another characters of woven is that the surface is not flat, include cut line. for label cut and fold machine, we are using the line as feeding. we also call it label pushing line. Our label machine pusher will feed label to just under cutter to finish cut.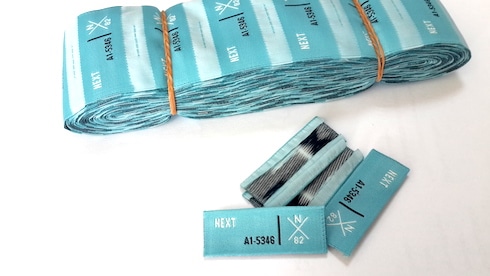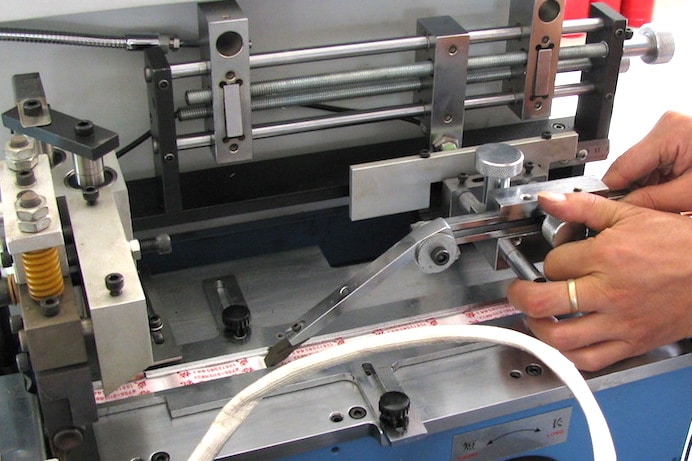 According to the woven label characters:
Soft woven pushing line – cut line;
Label surface is not so flat because yarns unbalance force;
Pusher need to put on cut line to set label length.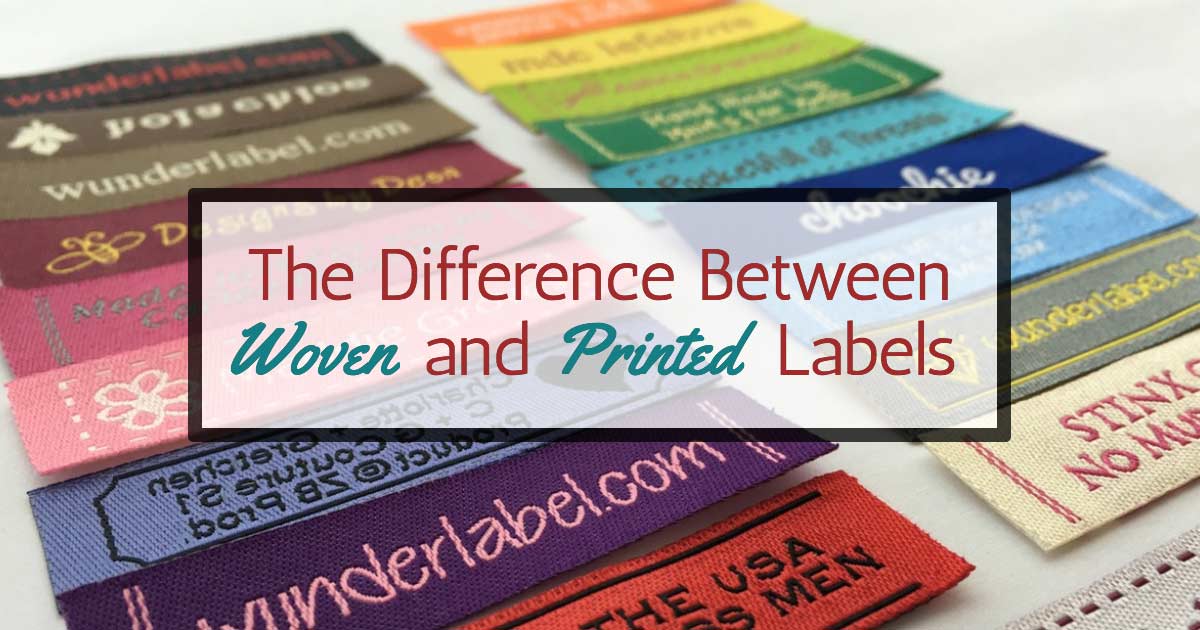 What is the difference between woven and printed labels?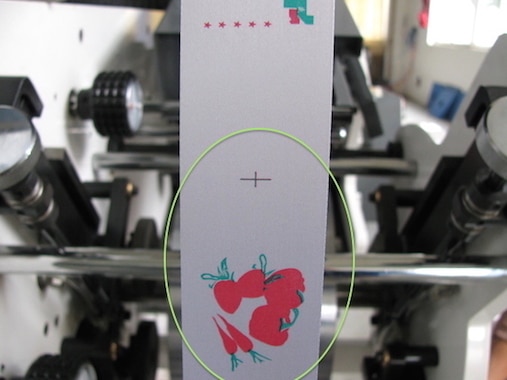 Printed label is blank taffeta /satin labels printed on various label printing machine, flexo or screen printer. Normally on printed label, there is also cut line, the mark of label section. because base material of label is very flat, there is no push line, we'd better use roller feeding or magnetic pusher. another character is normally that the printed label is thin. base material can be soft according to thickness.
Magnetic pusher tip is with rubber layer. it can push flat surface printed labels according to length setting. Such pusher will need to cooperate with mark tracer. It is one extension on woven label cutting and folding machine. If your most labels are printed label, we suggest you YS-6000 series cut/fold machine.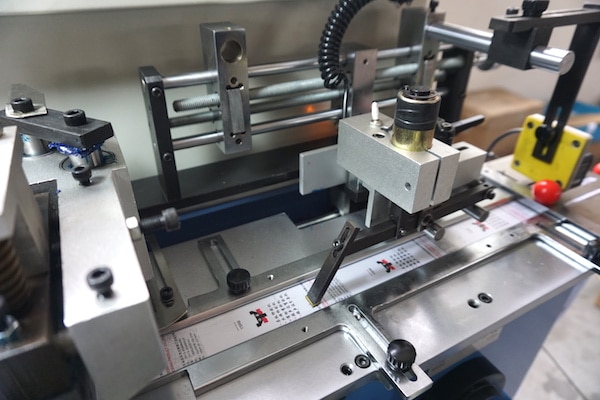 What is different for label hot cut or cold blade cut?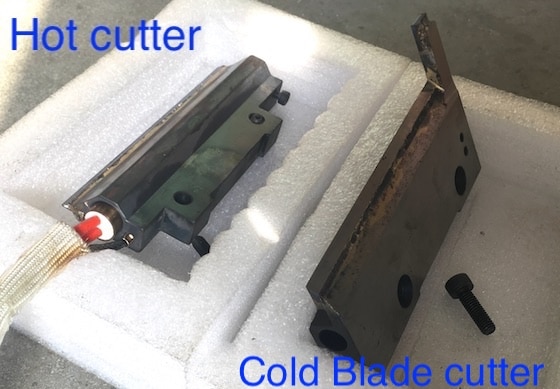 Top Hot cutter is with heater and temperature sensor. down blade is flat top of down cutter. It will cut satin or other plyester tape by heat. Cut edge will be sealed.
Cold cutter is like scissors, cut label with up/down blade sharp edges. it can't seal the label cut edge. It is suitable for cotton material label.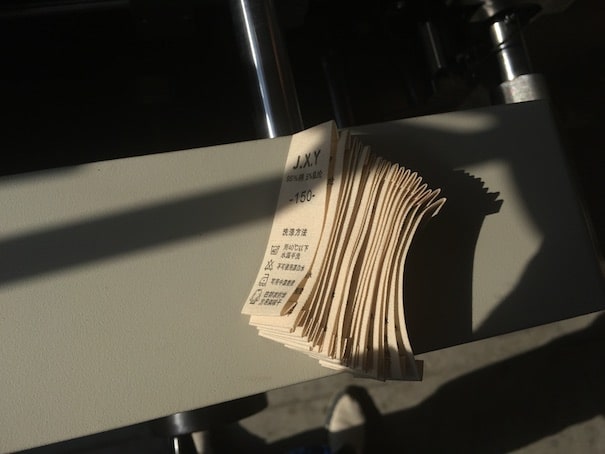 Cotton label refers to a fabric woven from cotton yarn or cotton and cotton-type chemical fiber blended yarn. Normally it is printed labels. because main content is cotton, it can't be cut by heat or heat cut temperature will be very high. anyhow we can't seal the cut edge. we have to use cold blade cutter on related label cutting and folding machine.
Some Points of Operation:
Uncoiler
Label roll shall be put on disc before put on machine uncoiler. It will make label move properly to avoid loose. make sure that label fold side is correct. Otherwise we will have to turn another side.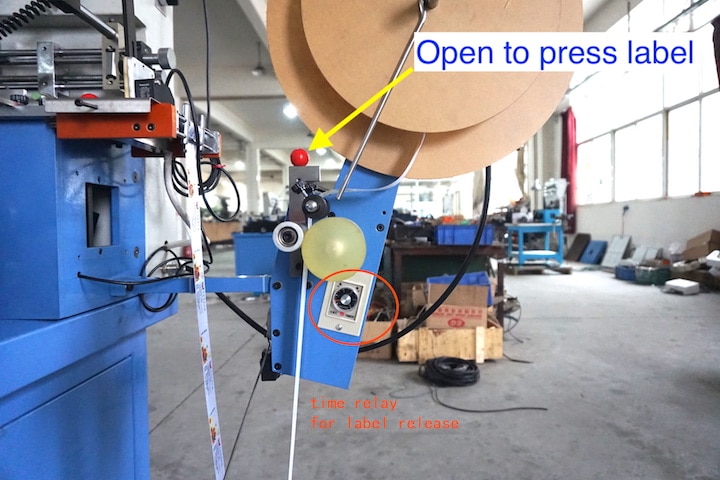 Then press red ball to make label through and pressed. On the label way, we put some guider, please adjust the guiders to label width and all the parts on same line. Timer under the label payoff arm is for label release length. keep it under proper.
When printed label peeled out from roll, there can be static electricity, It can make label stick and rolled into roller to stope machine. we can put some weight(like paper ring) to make label straight. Weight can't be too much, just can make label straight is ok.
2. Label press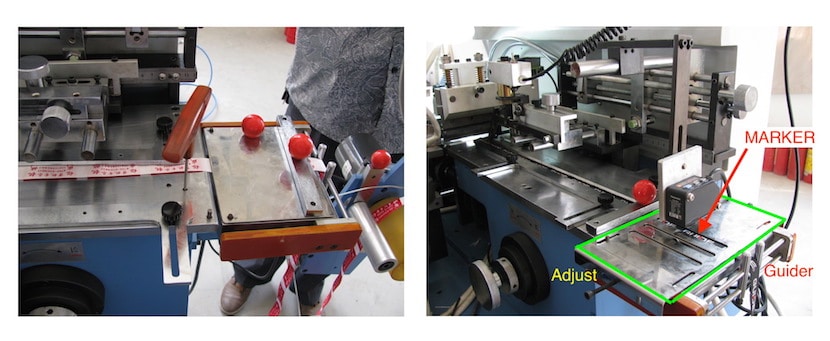 For woven labels, we just make strip through some weight part. It will give stable friction during label feeding and make label flat. Such friction is also important for printed labels. Press force shall be proper, not too low or too high.
For printed labels, we shall make label marker through a press plate. Marker position shall stable in the hole range of plate. Guide way shall be on same line.
Under the plate is label flat iron, If label strip is not so flat, we can add some temperature for it. temperature control is on the control panel. Please don't add too much to avoid label melt. we need not it for normal labels.
You can follow us at Label cutting and folding machine Operation guide at Youtube.