Label cutting and folding machine operation problem trouble shoot procedure:
a) tell us machine problems with words, pictures and videos. so that we can understand the condition.
b) tell us what happened before or after the problem. so that we can trace the possible reason for the problem.
c) our engineer will check and give you solutions. please make sure that your people understand and follow our guide properly. if we can communicate at same working time, it will be much better. we can get feed back soon as possible.
Problem description:
YS-6200DZ is designed for rotary label printing machine print labels. label feeding is with pinch rollers. feeding length is controlled by programable controller. we can set speed, length, counting in the controller. while feeding timing is controlled by mechanical – electrical structure. following is one customer meet problem. we can find solution according the working principle.
Ultrasonic label cutting and folding is good under middle working speed;
BUT when speed up, folding length is not equal and folding not straight;
Video checking: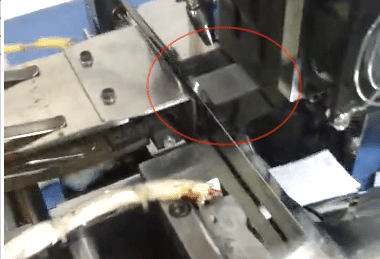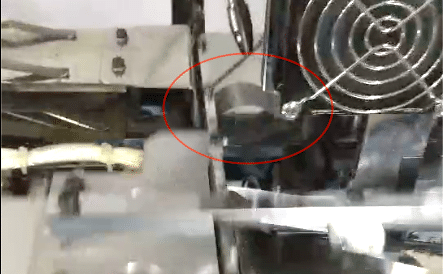 there are two section label cut and fold machine videos. first one is under middle speed. the second is under higher speed.
Let's compare above video cut. we can find that when label finish folding condition was different under middle speed and high speed. it means that machine finished label folding, but label feeding is moving. time between folding- feeding is not correct.
Problem Solution:
Open rear cover of machine; just take off the bolts and remove the metal cover. be careful with cable wires.
there are 3 rings with limit switches. they have different time control functions. find the time adjust rings, the middle one. when the ring trigger the limit switch, feeding system will start make label move.
make marker for the middle ring – shaft. so that we can get reference of adjusting; we may turn it forward or backward to get proper time.
loose 3 bolts on the middle ring and turn the ring a little. then lock the ring. check the machine; we shall adjust a little to check again.
Till we can get proper time for feeding and folding. if everything is correct, we shall cover it as before.