When we use label cutting and folding machine, we shall know differences between hot, cold blade and ultrasonic cutters. Different cutters have different use range.
HOT CUTTER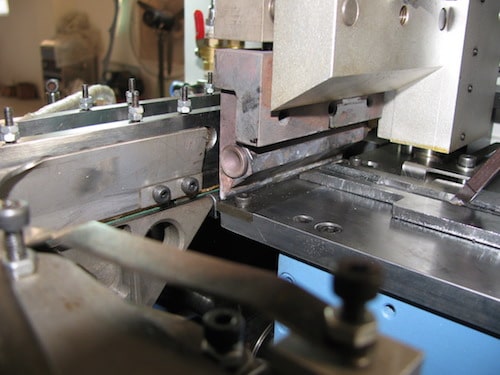 Top cutter has sharp tip and heating unit. Sensor will control temperature around 400 degree. It will be according to label material melt point and working speed. Down blade is a flat top surface.
Top cutter will press on label over down blade. Heat will melt label and seal label edge during cut.
Suitable label material: polyester label, like satin, silk, taffeta
COLD CUTTER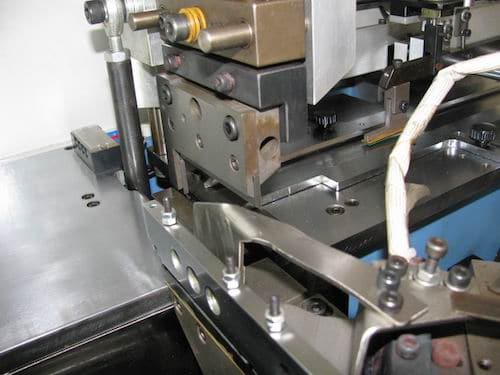 Top and down blade work together to cut label, like scissors. Cutters have no heating unit.
Suitable label material: cotton labels or paper label
ULTRASONIC CUTTER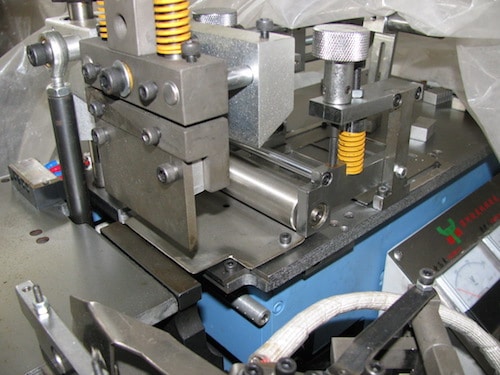 Top cutter has sharp tip. Top cutter can move up and down with frame. Down part is ultrasonic vibration unit. Normally we call it horn. When top cutter touch the horn, ultrasonic generator will give high frequency vibration. Enough high temperature will be generated at touch point and cut label through. At same time, the heat will seal label cut edge.
Suitable label material: polyester label, like satin, silk, taffeta