Mark tracer is very important part to color registration for label printing or label length correction during label cutting and folding. Chino machinery is using outside circuit to trigger it. so Please don't press any buttons on the tracer. Wrong button press will mess up setting of tracer. In fact, the part has more functions. While to avoid mistakes or simple operation, we are using our methods to setup.
PROBLEMS:
      This video show us wrong operation on mark tracer. because too much procedure to set marker on it, any mistake will mess up setting and bring troubles on machine. 
      Such mistakes can happen on label cutting and folding machine (All our series machine can be with the mark tracer) or label screen printing machines. 
      For woven label or printed label cut, our machine will use mark tracer to search mark in preset range. For example, label length can be 100mm +/-1.5mm. Ok, we may give 3-4mm range for tracer. Within this range, when mark tracer find mark, system will give command to cut. 
RESET PROCEDURE: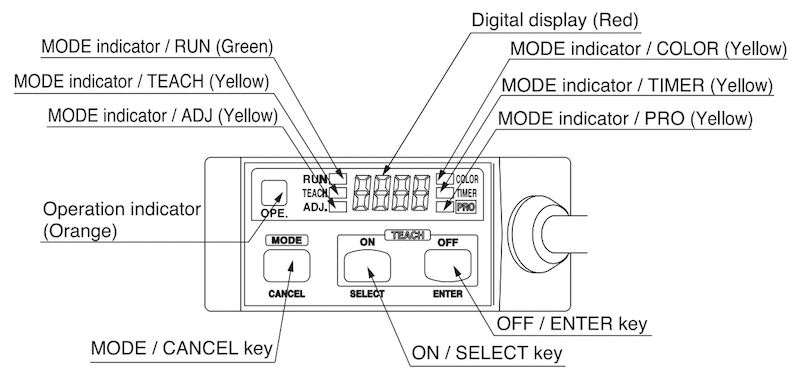 Press MODE button to PRO;
SELECT rSET;
Then press ENTER button, Select YES. 
Others:
For mark tracer setting on machines, please refer to videos following:
YS-3000, 4000, 5000 series Label machine length and tracer setting